ABOUT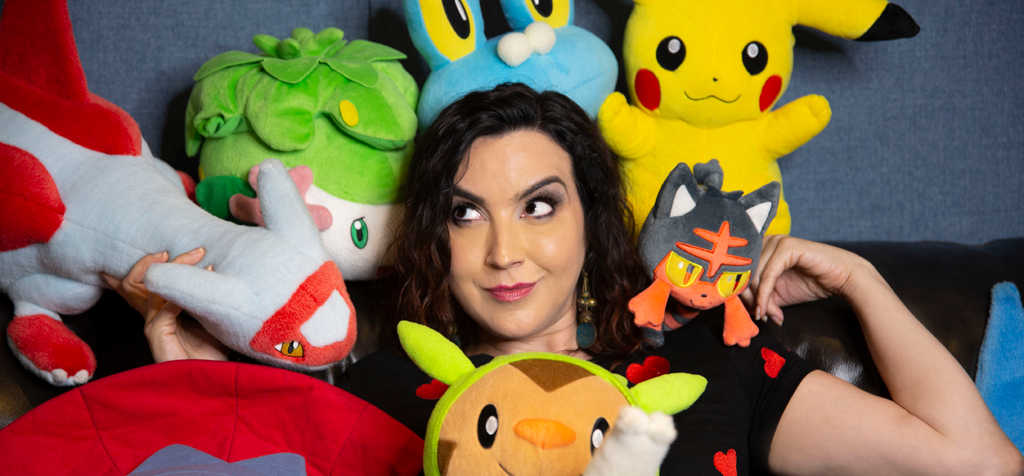 Lisa Ortiz is a NYC native, bicoastal, veteran voice actor, director and producer. Her career as a voice over artist began under the shroud of an attempted auto larceny gone awry. Luckily for her, and for her sibling, the perpetrator in question, the car battery died. (No seriously, my brother tried to steal my car. That's how I got into voice over. Just ask me. I'll tell you.).
As a VA, she is most well known for her role as Lina Inverse, and Amy Rose in Sonic the Hedgehog, but she began her voice over career as the high elf Deedlit in Record of Lodoss War. Since then she has gone on to record dozens of animation series, live action, audiobooks, looping, video games, commercials, podcasts and films both as a voice and as a Producer, Director and Adapter. Her voice has been heard internationally on Disney XD, SciFi, Cartoon Network, WB, Nickelodeon and Netflix amongst others. And she has appeared most recently onstage in the one woman show "I Couldn't Possibly love you" at 53 above at the Broadway Comedy club and Don't tell Mama, as well as the Anime Cabaret Improv Jam.
She can currently be heard as 44 Cats (Gaby - Nickelodeon/Netflix), The Dead Don't Die (Jim Jarmusch), Happy (Various), Kimmy Schmidt (various), Maetel in Galaxy Express 999: Eternal Fantasy, Fire Emblem Heroes (Erimeya), Hyperthetical Podcast (Power grid/Gene splicing), Mewto Strikes Back Evolution (Neesha - Netflix), Pokemon Journeys (Oshwatt, Korrina, Litten etc), Ai in Aria, Natarle Badegireul in Gundam Seed, Carla Montez in Dead Rivals and various voices in SMITE (Divine Dragon Bellona, Izanami), amongst others*
Lisa is also currently the director of Pokemon Journeys and has worked on the show in various capacities over the years since Indigo League. Directing credits include 200+ Episodes of the Pokemon TV Series (Journeys, Sun and Moon, XY) , Robo Car Poli, Psychic School Wars, Pokemon the Movie: I Choose you, Norm of the North and mobile games for, The Dark Night Rises, Dungeon Hunter 5, Modern Combat 5 and Netflix's Heroes United amongst others*.
She is President of Noise of O Productions, co-founder of www.voicesforfosters.org and is bicoastal, New Yorker of Puerto Rican descent, a Nuyorican, currently residing in LA, with her fabulous felines Littie and Boudica (Boudie). She is classically trained in theatre and voice, and in her free time, she loves to sing jazz.
*full list available upon request